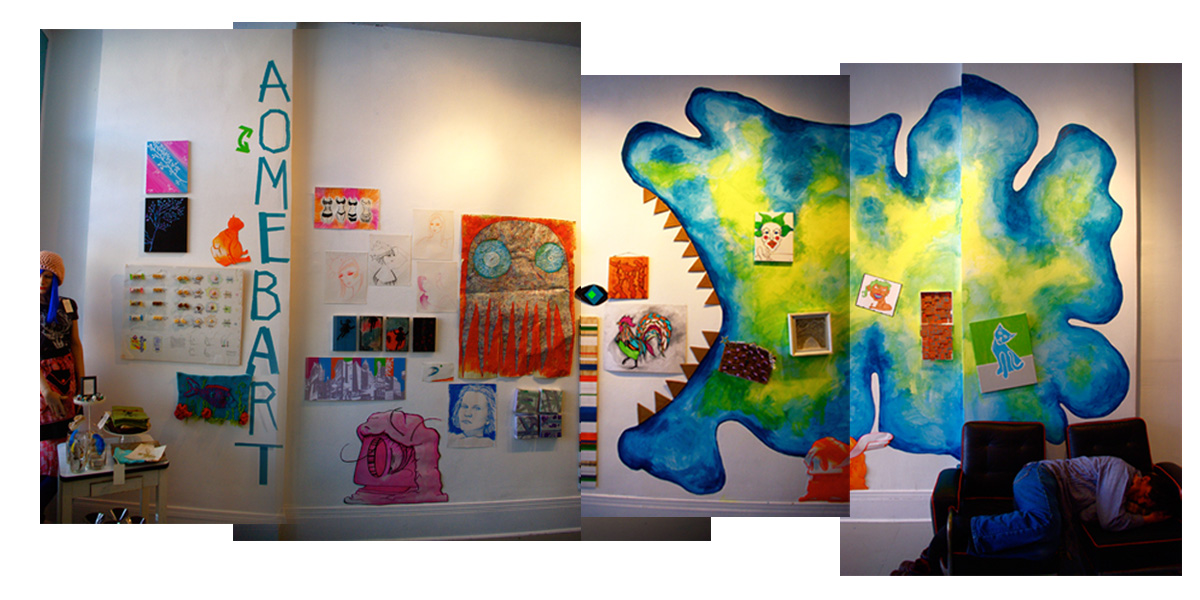 click above or go to 745 n. salina street, syracuse, ny by saturday to see the wall.
recap: it was an open call for art with in the limited palette of toxic green, electric blue, canadian day glo pink, dirty snow gray, paper white, and optional orange. black was also permitted. some creatures snuck out of my sketch book via dust particles swirling through the air and when they passed through the beams of light of the projector they launched at the paper. the dust particles must have then splatted against the paper and exuded all sorts of inks and pigments to give the creatures life.
want more pictures? tell me about it. i have some somewhere. more info can be found at the craft chemistry whom held a nice soiree for the opening. local artists jason evans, and nick williams were in attendance spotted and promptly mauled by the paparazzi viciously inquiring about their art, methods, and fashion tips. see the hype blogs on the internet for more about them.